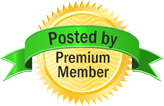 Job Description:
Wire Design & Install Engineer

Job Request #: 66471195 Thru 66471201
Job Title: Wire Design & Install Engineer
Description: Wiring Design
Estimated Assignment Period: 06/04/2010 Thru 12/23/2010
Location: Everett, WA
Contract: Full Time
Work Hours: 7:00 - 3:30

JOB DUTIES:
Develops and maintains cable/wire harness detail and assembly designs. Analyzes results and performs design reviews. Develops and maintains electrical product detail, assembly and installation designs (e.g., equipment racks, power panels, cable routing and geometry, antennas).Provides engineering design disposition on discrepancies (e.g., rejection tags, production action requests, shop revision requests). Documents processes, specifications and procedures that support the design and manufacture of electrical commodities. Develops basic statements of work. Participates in technical review of supplier capabilities to facilitate source selection. Analyzes functional and physical input to assure development of complete integrated design. Works under general direction.

JOB SKILLS:
Position is for an Electrical WIRE DESIGN Engineer with a BSEE Degree and 5 or more years' experience.