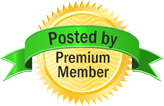 Job Description:
OEM Account Manager needed for Heavy Truck or Automotive!
Location: Columbus, Ohio
Compensation: Very Competitive
Relocation available

Looking for someone with automotive or heavy truck background, but they need that hands on experience on the manufacturing side where they are quoting pricing and really involved on the manufacturing end. We really need someone who has been calling on manufacturers and not dealers.

The account manager serves as the primary relationship manager for one or more large customers who have established buying relationships with the Company, and leads the Company's growth activities with those accounts. The account manager travels as necessary to accomplish stated objectives.

Responsibilities:
Conducts business with the highest standards of ethical behavior and in compliance with Company rules and procedures.
Develop and nuture productive relationships within assined accounts to maximize the flow of information, create and capitalize on new business opportunities and maintain profitable business.
Develop outstanding cross-functional working relationships with Company personnel at all levels.
Plan and prioritize personal sales activities and customer contacts to achieve agreed business targets, including revenue and profitability, while managing personal time and productivity.
Anticipate end of program events within assigned accounts and identify new business opportunities to replace lost business and grow revenue at the accounts at targeted rates.
Work to avoid commercial disputes. Resolve commercial issues that do develop, using a combination of fact-based analysis and skillful negotiation to achieve results favorable to the Company.
Develop and negotite long-term customer contracts that support business objectives and monitor Company and customer obligations to ensure stated commitments are met in a timely way.
Support new program launches by monitoring and actively participating in launch-related project planning, team meetings and production trials, leading those activities as necessary, to ensure successful and timely launches.
Prepare sales action plans and schedules, coordinating cross-functionally with Company personnel.
Develop and deliver presentations of Company products and services in response to specific customer requests (eg, technical, quality, economic) and proactively to develop new opportunities.

BOTTOM-LINE REQUIREMENTS: (Candidates must answer)

1. Bachelor's degree or strong related experience.

2. Two plus years of experience in OEM Account Management with active involvement in quoting, preparing
bids, launching programs.

3. Stable work history.

4. Interested and able to relocate to the area (Columbus, Ohio).

5. Automotive or Heavy Truck industry experience is a plus.

Send resume in Word format to hutbcv@job2r.com as an attachment and be sure
to include phone number and reference Job #1352.